Department of Computer Science
1. Goals/Objectives of Department:-
To improve the students skill and knowledge of surrounding world of computer science.

2. Activities (2016-17):-
A workshop was conducted by Computer Science department on 23rd Aug. 2016. The topic of the workshop was "Social Surfing". In this the role of main speaker was played by Mr. Vikram Sheoran, Web Manager and Ms. Pratishtha Arora, Gender Trainer of an NGO, CSR Delhi. In this workshop students were given information mainly regarding the security measures to be taken during the creation of accounts on social media, how to recover password and how to keep our personal data safe. Students were also awaken for the different security measures to be taken against security threats faced during social surfing.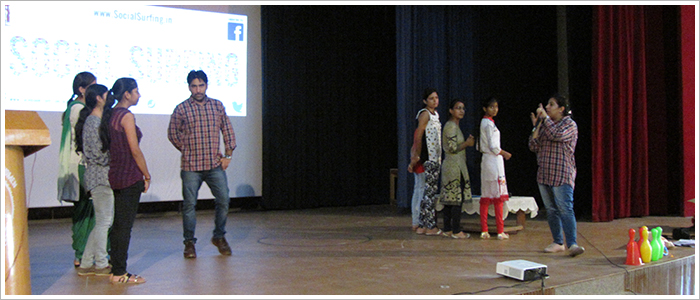 Two students of our college participated in PowerPoint Presentation competition in Science Exhibition held at Govt. College, Hisar on 8th & 9th February 2017.
3. Future Career Prospects:-
They can opt for teaching in schools, colleges, universities, engineering colleges. They can seek jobs in MNC's. They can be self employed doing some official work at home or having academies.